How to Champion Diversity in Venture Capital Firms (With Ashley Aydin, VamosVentures)
This is a podcast episode titled, How to Champion Diversity in Venture Capital Firms (With Ashley Aydin, VamosVentures). The summary for this episode is: <p>"You need individuals on the other side who are open to telling their story to have little Ashley who didn't expect to be in the venture capital space to be like, "Wow, I want to be this Latina one day, to become a successful investor and who does a lot for the community."&nbsp;</p><p><br></p><p>Ashley Aydin didn't know the world of venture capital existed until she attended Brown University as a first-generation college student. Then, after entering the workforce, she realized why: People who looked like her and her family were often overlooked within the VC/startup space. Now, Ashley's on a mission to bring more diversity to the world of venture capital and entrepreneurship through her work at VamosVentures.&nbsp;</p><p><br></p><p>In this American Dream episode, Ashley, who is now an investor at VamosVentures – a venture capital fund that invests in diverse groups and founders – explains why she believes so strongly in the VamosVentures' mission to foster a more diverse community that leads to bigger social impact through wealth creation, social mobility, and unique tech solutions.</p><p><br></p><p>Be sure to hit the subscribe button to get new episodes when they drop every other Tuesday.</p><p><br></p><p>In the meantime, be sure to leave a ⭐️ ⭐️ ⭐️ ⭐️ ⭐️ ⭐️ review and share the pod with your friends. You can connect with Elias and Ashley on Twitter at @eliast, @ashaydin, and @DriftPodcasts.</p>
DESCRIPTION
"You need individuals on the other side who are open to telling their story to have little Ashley who didn't expect to be in the venture capital space to be like, "Wow, I want to be this Latina one day, to become a successful investor and who does a lot for the community." 
Ashley Aydin didn't know the world of venture capital existed until she attended Brown University as a first-generation college student. Then, after entering the workforce, she realized why: People who looked like her and her family were often overlooked within the VC/startup space. Now, Ashley's on a mission to bring more diversity to the world of venture capital and entrepreneurship through her work at VamosVentures. 
In this American Dream episode, Ashley, who is now an investor at VamosVentures – a venture capital fund that invests in diverse groups and founders – explains why she believes so strongly in the VamosVentures' mission to foster a more diverse community that leads to bigger social impact through wealth creation, social mobility, and unique tech solutions.
Key Moments:
(1:15) Living as a Puerto Rican girl in Brooklyn
(2:35) Grandma's flan 
(5:25) What the American Dreams to different generations
(7:17) Why Ashley wanted to become an entrepreneur 
(9:30) Where to find the best pizza and bagels in New York
(10:30) Why the Latinx community holds itself back in society 
(12:20) Do VC's know what they're doing? What do VC's look for in investments? 
(17:30) The first wave of building a reputation for Latino General Partners (GP) in America 
(19:50) Where to find the Latinx venture capital community in New York City 
(21:50) What does the Latinx community need in order to learn about VC earlier?
(29:10) What characteristics Ashley looks for in the companies she invests in
Like this episode? Leave a review! 
Learn more about VamosVentures: https://www.vamosventures.com/ 
Today's Host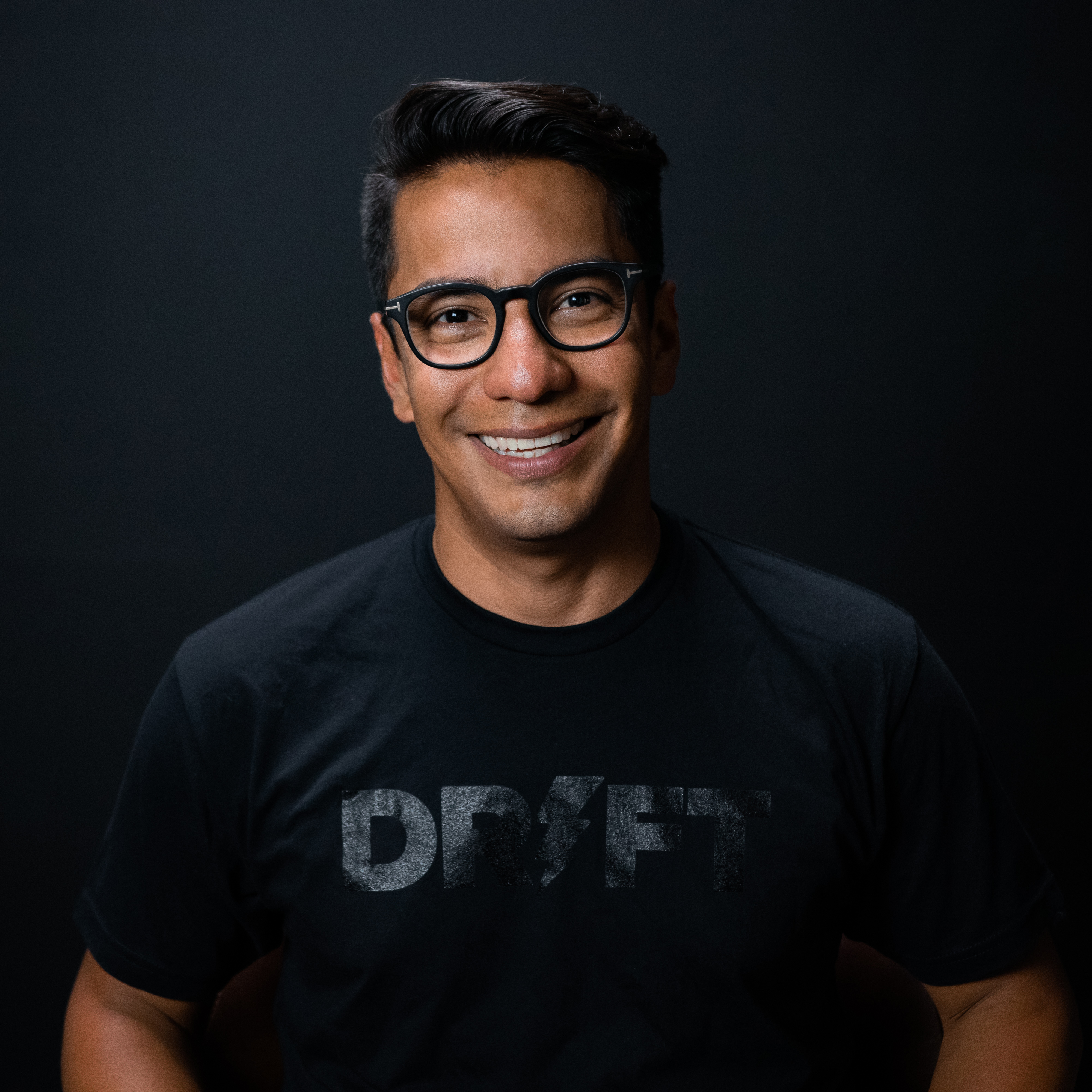 ---
Today's Guests